I can't seem to understand myself. I've been doing a lot of schedule and what to do list this past few days and until now I'm still not finished with it.... I've been wasting THREE days of my two week vacation for net surfing *really spent time for this blog entry?!?!* photo and file management in my PC, photo editing in photoshop and listening to some depressing music.
I still have to paint our casein project for Biochem, start with portofolio for Rizal, finish my Computer project and assignments and also need to prepare for upcoming midterm exams!?!?
Aside from school works, I still have to buy a gift for Mama and go to ink refilling station and many many house chores.....Wahhhhh!!! This Christmas vacation should be a rest day but it's too pre-occupied with a lot of activities.
I've done my what-to-do list for yesterday and today but what I've just finished doing was fixing my wrecked casein project *curse those ants who ate my project (>~<)* and gathering data for my computer project. Nuuuuu!!!! Too little progress for a long list of activities to be done....
Anyway, atleast I've finished fixing my devianart and finished a little from my activities....Got to finish remaining ones....
Current Mood:

bored

Current Music:

Nobody's Home-Avril Lavigne


What happened on that day? The story goes like this. It was Wednesday morning and I was about to go to school. I left our house quite later than my usual time of departure but that was because of the heavy rain that I was very sluggish and prior to that, I was very tired from stressful review sessions for my Midterm exam in Psychology and Filipino. I still felt that I'm going to be in school early because there's no traffic at that time. When our bus hit the highway, the rain turn out drastically that I cannot even hear my voice reading my pop sheets in Psychology. All was the sound of rain rushing down on the bus roof hitting like little needles from the sky. I disembarked the bus in Mantrade where I usually go for a jeepney going to Makati Med. From this was the beginning of the most traumatic experience one can ever encounter.

I walked up to the jeepney stop but unfortunately there was no jeepney whose going to conduct a trip. I gasped as I saw the tunnel almost disappear from high level of flood running from the highway down to our place. I waited shortly hoping for any jeepney trip. I even met a schoolmate that time. He's from Class E the same year as me. We talked a little then we decided to go for a ride to Ayala. It was 6:15 am that time. Unfortunately, the flood reached a knee-high level on the way where we're just about to take and of course we don't want ourselves to be SOAKED in flood of mud and rubbish with emerging cockroaches from the the junks. Actually I did soaked myself in. And that was not just merely my feet but my WHOLE BODY FROM PART OF THE HEAD DOWN TO TOES. I was very eager to come to school then because basically it's our midterm and I don't want to miss it though it's quite reasonable that I was caught in the flood. But no! It's still my fault why did I still go. Anyway I didn't really expect it to be that bad.

Going back to the story, I really did soaked myself into the flood. I was so conscious about my shoes and stockings that time that I walked the narrow sidewalk and grasped on the walls like spiderman taking small steps at a time. Another unfortunately, I slipped and then I fell on the water with my back landing the first. In other words, I lay myself in the flood as if I was swimming. The people around me told me that I shouldn't have done that because it's too dangerous. My uniform was torn and my whole body was full of mud. I ran straight to the MRT Station's Restroom and washed myself with water. Since my uniform was torn apart from the lower buttoned part, I wrapped my wet jacket around my waist to cover the torn parts. I even forgot my books to the Class E person that I met before that humiliating experience but I don't care. I can't face him now that he saw me fall clumsily and stupidly into the flood of mud. My goal then was to reach school and take the exam even though I was panicing and muddled from all that happened.

I rode a bus going to Ayala and there I took a jeep. I was literally soggy then from my uniform down to my stockings and shoes. I ran across the street, took the Makati Med parking area for shortcut and finally I arrived at Kalayaan Building and immediately went to our classroom. It was almost 7:30 then and everyone was complaining if there's classes or not. I was very tired that I felt I was going to collapse but as luck would have it, my classmates noticed my appearance and attended immediately to my needs. They provided me with a shirt, a jacket and they even helped me to change clothes. I LOVE MY CLASSMATES.

Sadly on my part I came to school just to know that classes are suspended and we're told to go home. I mean what?!? I rushed from Mantrade up to here in soggy clothes just to know that's it! Anyway, I'm quite happy with that. At least I can prepare myself more with the exam.

The lesson of the story....NEVER TAKE MANTRADE ROUTE EVER AGAIN! AND NEVER SWIM INTO THE FLOOD, IT'S DEADLY in Filipino terms WAG MAG-SWIMMING SA BAHA, NAKAMAMATAY!

Okay I just made up the latter part, but seriously I'm having a deep trauma whenever I see Mantrade now. I'm presently using the Ayala route and I'm definitely sticking with it.


DIE! DIE! DIE! CURSE YOU MANTRADE!!! DIE! DIE! DIE!


If the Elric brothers have their own unforgettable moment in their life, me too as well. But unlike them, my experience was sort of a scar that will stay with me until I get into my tomb. Humiliation, embarrassment, shame, ALL RAISED UP TO THE HIGHEST DEGREE. Even up to now, I'm still being tormented by this disgraceful act.
Current Location:

in my room

Current Mood:

groggy

Current Music:

Aikoi




I hope you like my Happy Three Friends presentation featuring Leizl's sixteenth birthday....

Again...

HAPPY BIRTHDAY MUMEI LEIZL!!! (~_~)


This is a Happy Three Friends presentation featuring Leizl's sixteenth birthday... Please feel free to view and you shall see the shots I've taken using models Sam, Valentine, Dublin and with special participation of Mr. Pink Elephant.
Current Location:

in my room

Current Mood:

accomplished

Current Music:

Cry Baby - Kawabe Chieko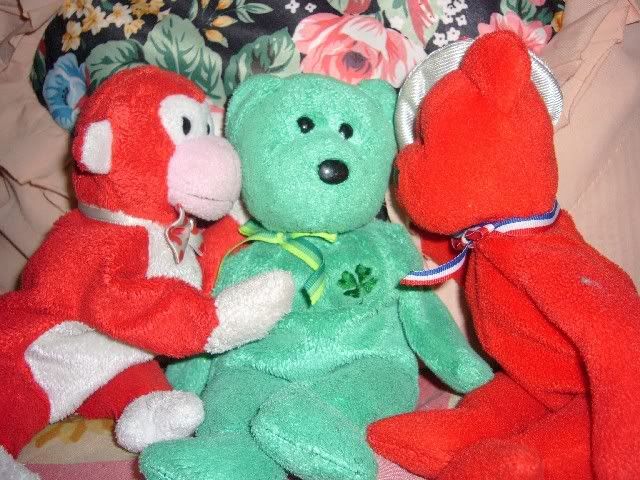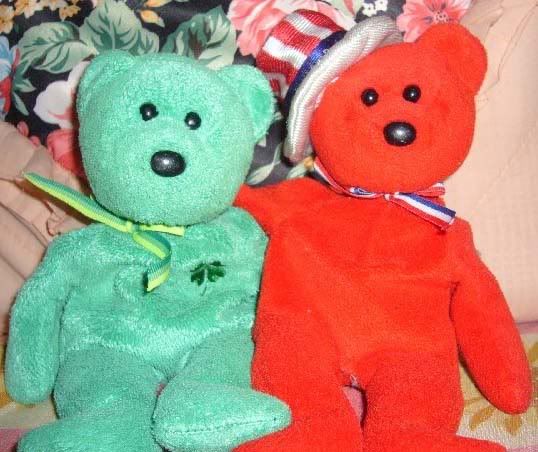 AS I HAVE PROMISED.....

Here are some pictures that I've taken from my Happy Three Friends photoshoot.... The picture in the middle was, obviously, edited. Richelle commented from my last post that she wants to be the green bear...actually he has a name. It's Dublin. So~ I'm just wondering if she still wants to be the green bear now....OMG I guess she will if she really wants to be pedophiled HAHAHA....

The next shots would rather be dressed up Happy Three Friends just to have something new. Uhmm~ I wonder what kind of clothing shall I use for my models..... and moreover I should be deciding by now what gender they would take but anyway that should not be a problem since I can dress them up in both male and female genders.... This will going to be fun for me.....yay!
Current Location:

in my room

Current Mood:

cheerful

Current Music:

Sore Ga Ai Deshou - Mikuni Shimokawa


Actually, these stuffed toys belong to my siblings. When Im taking pictures of these stuffed toys, I was thinking that these stuffed toys were Richelle, Leizl and I. I just don't know why.... I even took up poses like they're kissing each other in the cheeks and a lot of stuff. I even came up with a name for these three which goes like "Happy Three Friends" with a catch phrase "No violence...just charms" I just thought that I've took the idea for the name from the bloody cartoon Happy Tree Friends but in stead of taking a bloody version I made a cute, adoringly lovable version.

By the way, these plushies have their legal names (legal?!?!). The red monkey is Valentine, the red bear with a hat is named Sam and the green bear is named Dublin.

Soon, I'll post the other shots that I've taken using the models Sam, Dublin and Valentine just watch out for it. I'm still working on it. I will also post the shots of my other stuffed toys. They're so cute especially my Kuku Bear (which is actually a racoon) with his bestfriend Robyn. Yihooo~ I'm really starting to crave for stuffed toys that I'm thinking of raising a collection of stuffed toys. I even have a name for them:
1. Safari Collection
2. Underwaterworld Collection
3. Farm Animal Collection
4. Pooh Friends
5. I don't know now.....

Comment from myself about my new customized journal layout:
"Actually I'm not planning for my journal layout to look so~ so colored PINK. Promise....It just did..... I don't know why....Anyway, I need help for my main article background because it's reapeating vertically. "

Well that's it for now...hope you like my header, and my new layout, though it's pink. Watch out for my upcoming shots of my stuffed toys.....
I just made this header yesterday afternoon..... I took the pictures the day before when I had this freakin' idea of taking up pictures of me and my siblings together....*giggles* I really had a great time camwhoring with my siblings and we even made so much wacky poses together. After camwhoring with my siblings my li'l sister, Marie, gave an idea of taking pictures of my most faved stuffed toys.
Current Location:

in my room

Current Mood:

creative

Current Music:

Face - Yukio Tanaka (BECK)